CORTIZO® standard RAL aluminum carpentry (or equivalent).
Optionally, you can also choose any color from the RAL chart, or you can also opt for PVC joinery. As for movement, they can be sliding or hinged, depending on the project and the client's preferences.
Chamber glass type CLIMALIT® or similar, 4mm + 10mm + 4mm. (dimensions <6m2).
Low emissivity glasses. Optionally, it can be chosen with an acoustic sheet or with sun protection.
RAL carpentry shutter, aluminum slats, with internal thermal insulation.
The exterior carpentry incorporates blinds in all rooms. The rest of the stays according to the project and requirements of the end user. Many times the conventional shutter is not useful for openings greater than a certain width, since they are too heavy and not maneuverable (that is why, for openings of more than 2.10 m width, it is not included the blind). If you wish, you can choose security and automated blinds, combined with the home automation system.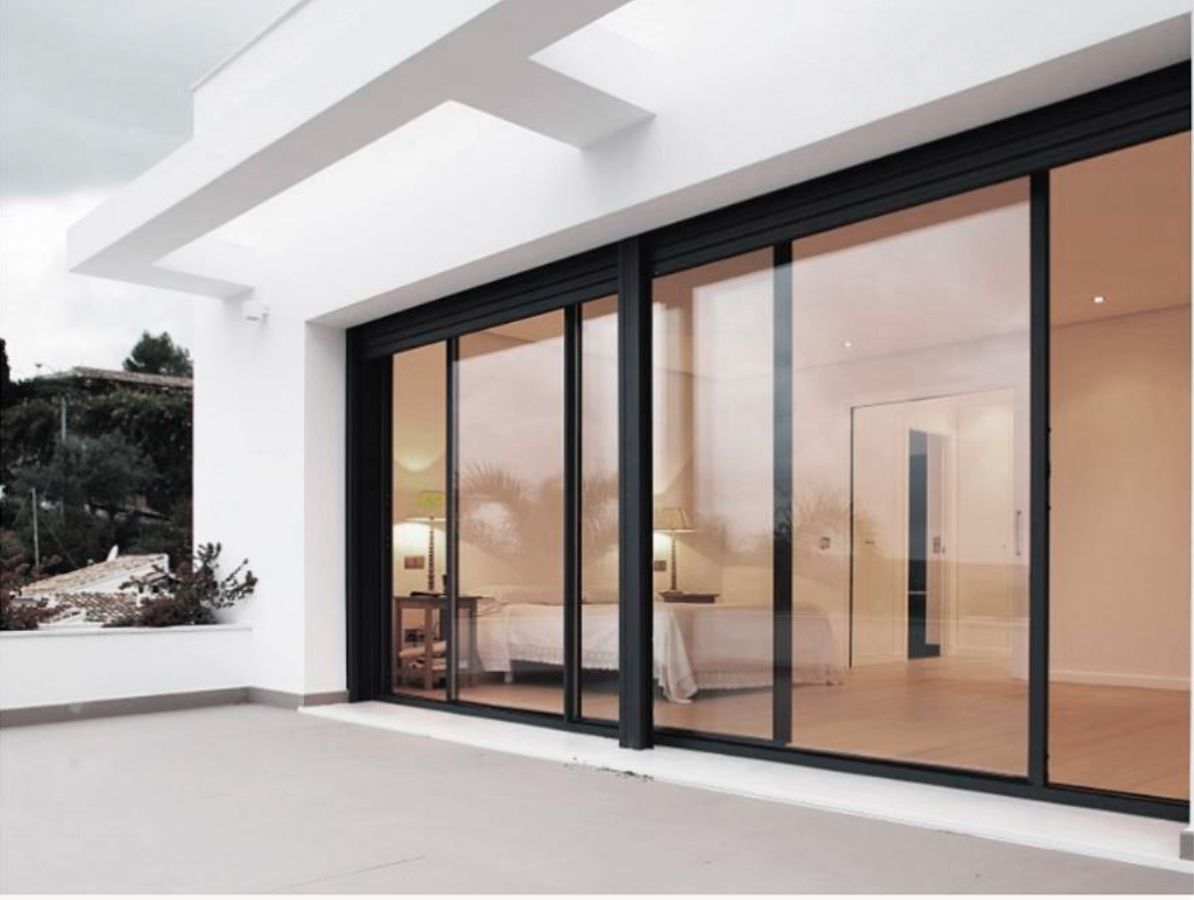 Comparison table between lines of finishes
| | ZEN | ARGENT | AURA |
| --- | --- | --- | --- |
| Aluminum joinery in standard RAL color CORTIZO® 4200 RPT series | | | |
| Aluminum joinery in standard RAL color CORTIZO® 4700 RPT series | | | |
| Aluminum / PVC carpentry, standard RAL color CORTIZO® COR 60 / VISION RPT series | | | |
| Choice of movement, sliding or swinging leaves | | | |
| Choice of movement, sliding leaves or swinging / tilting leaves | | | |
| Glazing with a Climalit® camera or similar, de 3+3 + 10/12 + 3+3 mm. (<6m2) | | | |
| Low emissivity glazing | | | |
| Blinds of aluminum slats in the same color as the joinery, with internal thermal insulation | | | |
| Automated blinds | | | |
| Automated security shutters | | | |
Incluido
Opcional
Segun presupuesto / proyecto
No disponible