Stoneware flooring and plinth, or floating parquet synthetic flooring, depending on the chosen finish line. Optionally (depending on the budget), you can choose a finish with porcelain stoneware, natural or synthetic wood parquet...
Vertical divisions with KNAUF® laminated plasterboard or equivalent, on galvanized steel profiles, includes inside the system acoustic insulation with mineral wool.
Free self-supporting extrados on enclosure, W 625 "KNAUF" -or equivalent- made with plasterboard, anchored to the slabs by means of a structure formed by channels and uprights; 63mm total thickness, separation between uprights 600mm.
Wall tiling in the wet rooms with stoneware according to the finish line chosen, for the kitchen and bathrooms, or with KNAUF® water-repellent laminated plasterboard for later painting.
Finishing of the ceiling with KNAUF® laminated gypsum boards that are water-repellent in wet weather.
White water-based plastic paint, anti-humidity in bathrooms and kitchens, with a base coat and two finishing coats. Plastic paint with a smooth texture, white color, matte finish, on interior horizontal and vertical facings of projected plaster or laminated plaster boards, base coat and two finishing coats.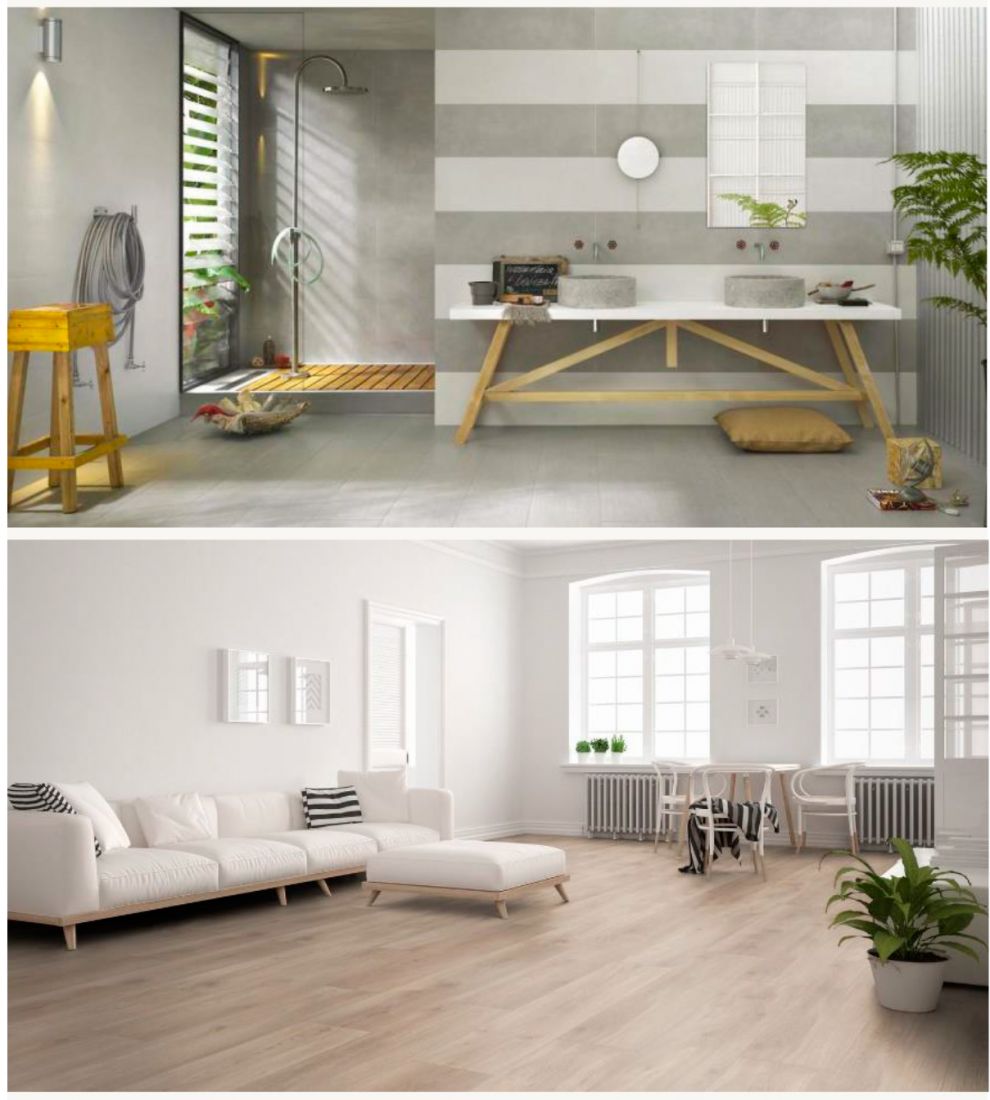 Comparison table between lines of finishes
| | ZEN | ARGENT | AURA |
| --- | --- | --- | --- |
| Stoneware floor or floating synthetic parquet (AC3) / ZEN finishing line | | | |
| Stoneware floor or floating synthetic parquet (AC4) / SILVER finishing line | | | |
| Porcelain glazed stoneware floor or floating synthetic parquet (AC4) / AURA finishing line | | | |
| Choice of movement, sliding or swinging leaves | | | |
| Vertical interior transdos with Knauf® laminated plasterboard or similar | | | |
| Interior vertical partitions with Knauf® laminated plasterboard or similar, with mineral wool interior insulation, waterproof in wet rooms | | | |
| Low emissivity glazing | | | |
| Wall tiling in wet rooms with stoneware / ZEN finishing line | | | |
| Wall tiling in wet rooms with stoneware / ARGENT finishing line | | | |
| Wall tiling in wet rooms with porcelain stoneware / AURA finish line | | | |
| Ceilings with continuous sheets of Knauf® water-repellent laminated plaster in wet rooms | | | |
| Water-based plastic paint in the color of your choice, anti-humidity in bathrooms | | | |
Incluido
Opcional
Segun presupuesto / proyecto
No disponible